Viborg Animation Festival is almost here, along with the usual array of exhibitions, events, and experiences. This year has a fantastic programme, and animation-lovers will have a hard time fitting everything in. Here are our top picks for VAF 2023:
Monday Sept 25
10:30 – 12:00 Best Feature Candidate: Titina
Kajsa Næss's Titina is in VAF's feature film competition this year, and is a great start for a week of animation. The film has been a huge success with critics and audiences, and won worldwide recognition as a heartwarming story, beautifully realized. Read more about the film here. 
15:00 – 16:30 VAF opening
Celebrate the official opening of VAF 2023 at Tinghallen
16:30 – 18:30 Deep Sea
Tian Xiaopeng's Deep Sea is the opening film of the festival this year. This film is a feast for the senses, following a young girl's journey into a dreamy, surreal, gorgeously-realized vision of life underwater.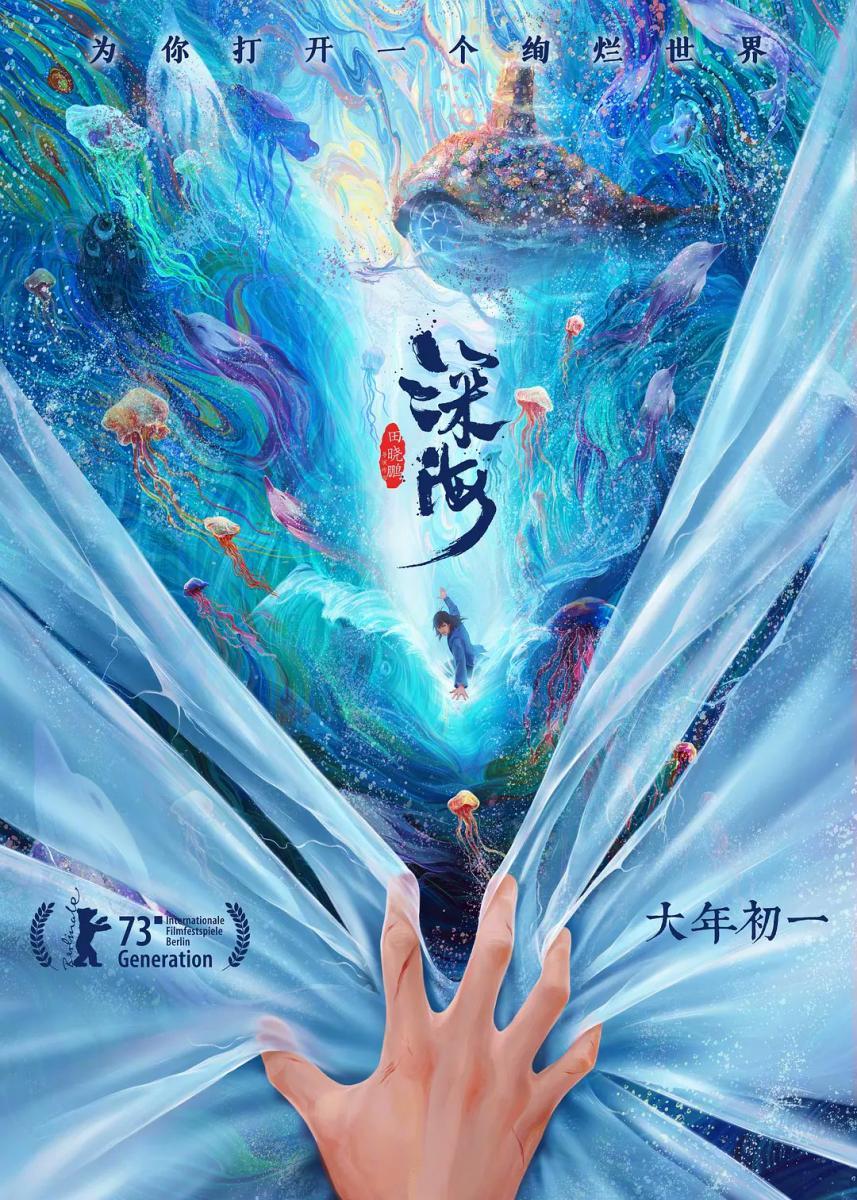 19:30 – 21:30 Best Short Film Competition Program 1
This year's short film competition has some incredible films, and Program 1 features some of the best animated shorts of the year, including the Academy Award-nominated and Annie award winning Ice Merchants, Cinanima and London International Animation Festival winner Slow Light, and Zagreb winner Her Dress for the Final.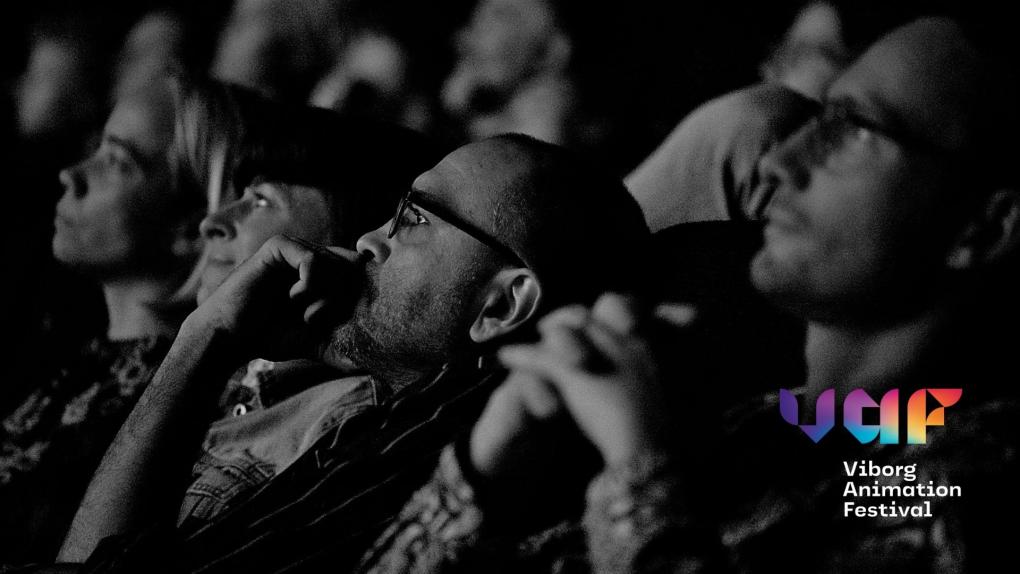 Tuesday Sept 26
16:30 – 18:30 Best Graduation Film Competition Program 1
This year's graduation films are bold, energetic, and full of ingenuity. This screening includes student films from all over Europe, with a special nod to Denmark's own Toke Ringmann.
19:00 – 20:30 Best Experimental Film Competition Program 1
Experimental films defy expectations and challenge conventions, and this year's program lives up to that promise. These international short films are a showcase of novel techniques and expression, with bold stories and vivid imagery. 
-OR-
19:30 – 21:30 Best Feature Candidate: The Inventor
The Inventor brings the world and the imagination of Leonardo da Vinci to life in playful stop-motion and hand-drawn animation, with a fanciful story that is equally funny and thoughtful.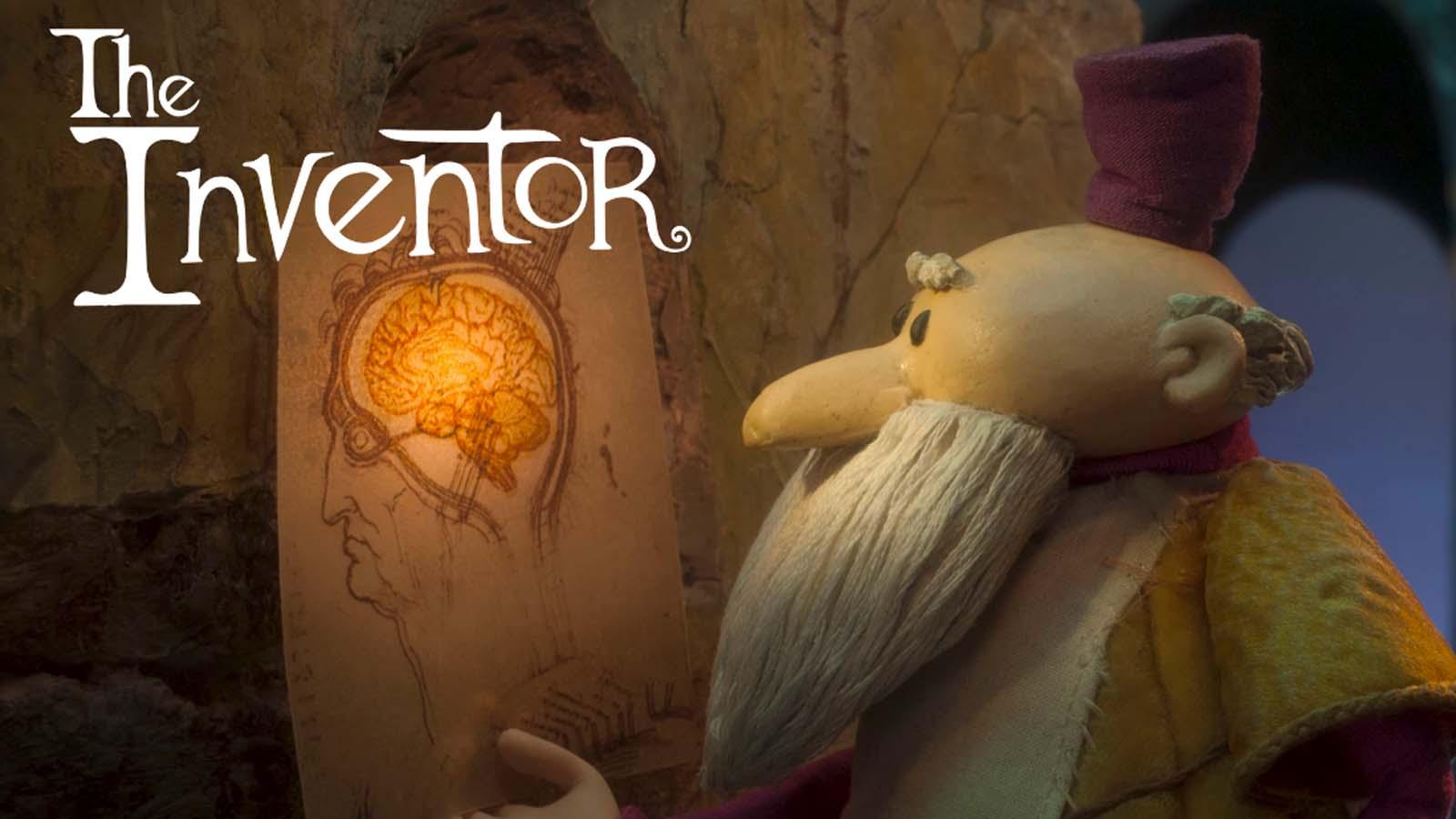 Wednesday Sept 27
8:30 – 10:00 GDR – Towards New Horizons
This screening includes two animated documentaries dealing with life in the GDR. Anna Theil's Stumm tells the story of the family of a man who worked for the GDR secret service, and explores the connections between personal and political secrets and histories. Falk Schuster's Die Weite Suchen documents the facts, memories, and experiences of a family traveling near the East German border. 
16:00 – 21:30 Houlkær by Night
This event is part of a special series exploring the Houlkær community, in collaboration with Viborg Animation Festival. Join local creators and luminaries for communal dining, singing, workshops, and more.
19:30 – 21:30 Best Feature Candidate: Aurora's Sunrise
Inna Sahakyan's Aurora's Sunrise explores the true story of Armenian refugee Aurora Mardiganian, who escaped genocide to become a famous author and activist in America. Combining surviving footage, interviews, and animation, the film has been winning accolades around the world. 
Thursday Sept 28
10:00 – 17:00 CAVE Day 1
The CAVE Conference features a huge range of concept artists and visual thinkers in the world of entertainment, with world-recognized talent at the cutting edge of art and design. The day one program includes networking and lectures from artists at IO Interactive, Envar Entertainment, HBO & Marvel, and more.
13:00 – 16:30 ANIDOX:VR Exhibition and Competition
ANIDOX's VR exhibition and award features artistry at the frontiers of technology, and is one of the world's leading showcases for virtual and mixed reality experiences. 
17:30 – 19:30 Open Workshop Short Film Program and Danish Talent Award Competition
TAW's Open Workshop fosters animation and game talent from around the world. This event features short films from the Open Workshop's residency program, and includes work from emerging and established artists. 
19:30 – 21:30 Best Feature Candidate: Mars Express
Jérémie Périn's critically acclaimed Mars Express combines 2D and 3D animation in an action-filled sci-fi noir feature like no other. This stylish film plays homage to everything from Blade Runner to Akira, while posing new questions about humanity, intelligence, and the future of our species.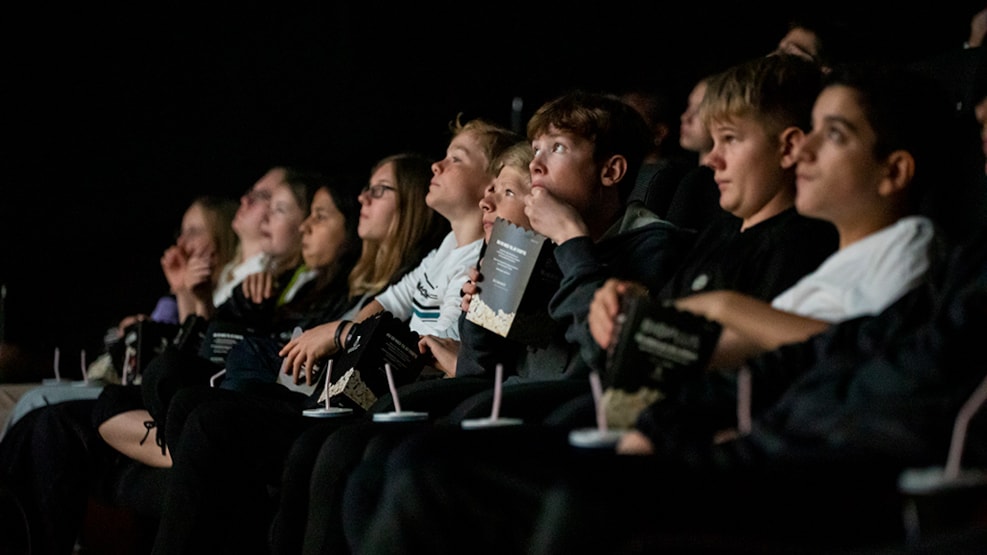 Friday Sept 29
9:00 – 10:00 Brunch and Bubbles
What could be nicer than a champagne brunch with VAF guests, Viborg creatives, and the amazing speakers, presenters, and artists who make this week so special? 
10:00 – 16:00 Viborg Game Expo
The Viborg Game Expo has become another signature event in the VAF schedule, featuring different exposition areas focusing on all aspects of gaming, media, and culture. Featuring everything from old-school arcade games to coding and development, and YouTube sensation Morten Münster, it's a gamer's paradise.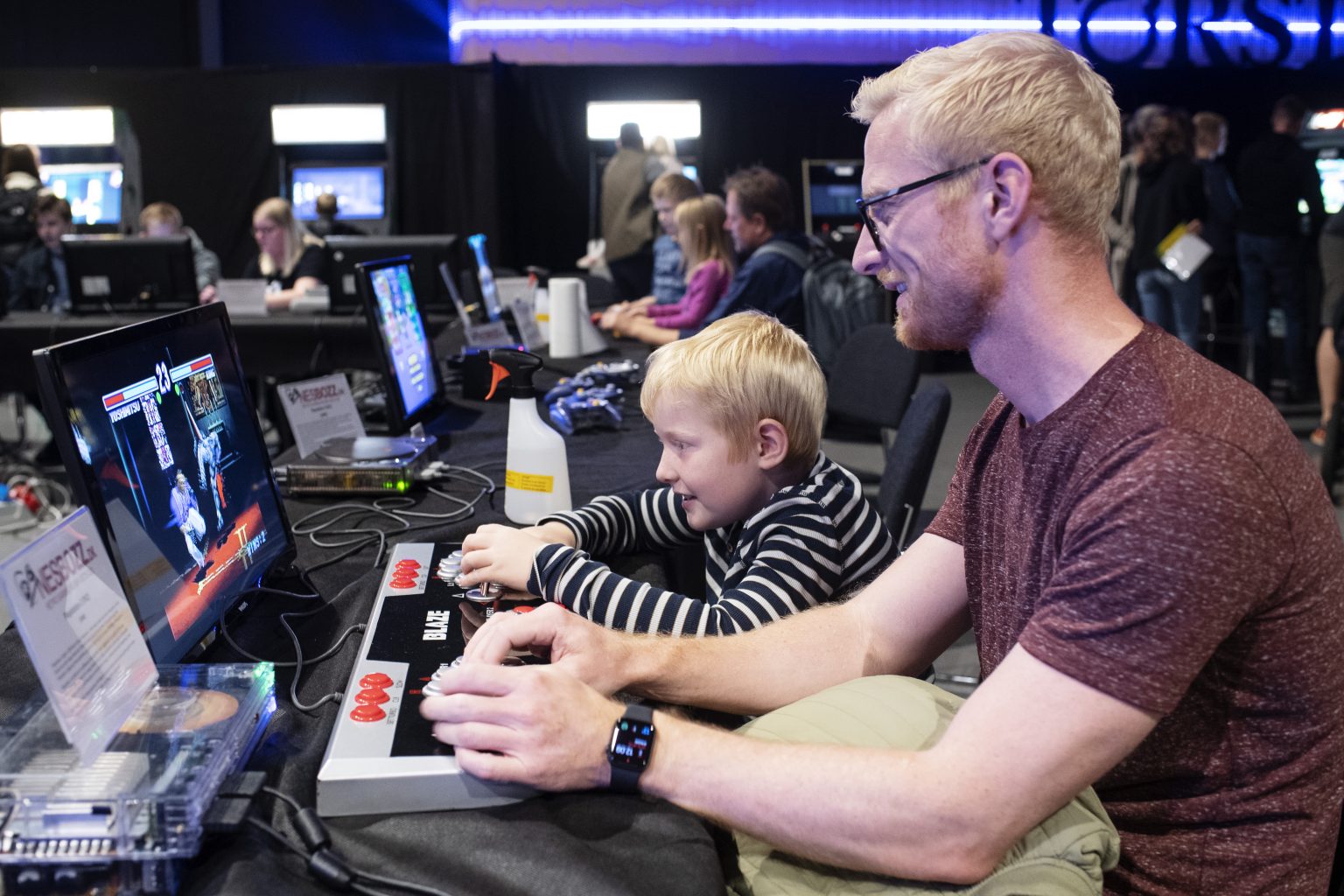 17:00 – 18:30 Animation Showcase: Best of 2023
This special showcase is curated by Benoit Berthe Siward, featuring the best short films of the year. All the films in this program are eligible for the Academy Awards, and the program is presented by Siward himself. 
19:30 – 22:00 VAF Award Ceremony
This ceremony recognizes this year's VAF winners, along with jury members, the animation community, and the festival itself. It's a wonderful celebration of the participants and everything that is special about VAF
-OR-
19:00 – 20:30 Short Films at Ølluminati
A program of short films by VAF artist Niki Lindroth von Bahr, screened at everyone's favorite Viborg watering hole. If you prefer your animation with a side of beer and backtalk, consider spending Friday night enjoying a screening of films in the heart of Viborg at Ølluminati.
Saturday Sept 30
Saturday is a great day to catch up on everything you missed during the busy week at VAF. It's the second day of the Viborg Game Expo, and ongoing events and exhibitions like The Mullah Redux, The Fury, and Underneath the Wings of a Butterfly continue into the weekend.  
What are you looking forward to in the packed programme at VAF?
Read the entire program and book your ticket here:

WeAnimate Magazine is dedicated to all the people who animate and make things, lines, and ideas come to life.
WeAnimate ApS is founded and owned by The Danish Animation Society (ANIS) www.anis.nu
Tell us what you think? Tell us at hello@weanimate.dk | #weanimate | our Privacy Policy