The BIG Picture:
Sarita Christensen & Copenhagen Bombay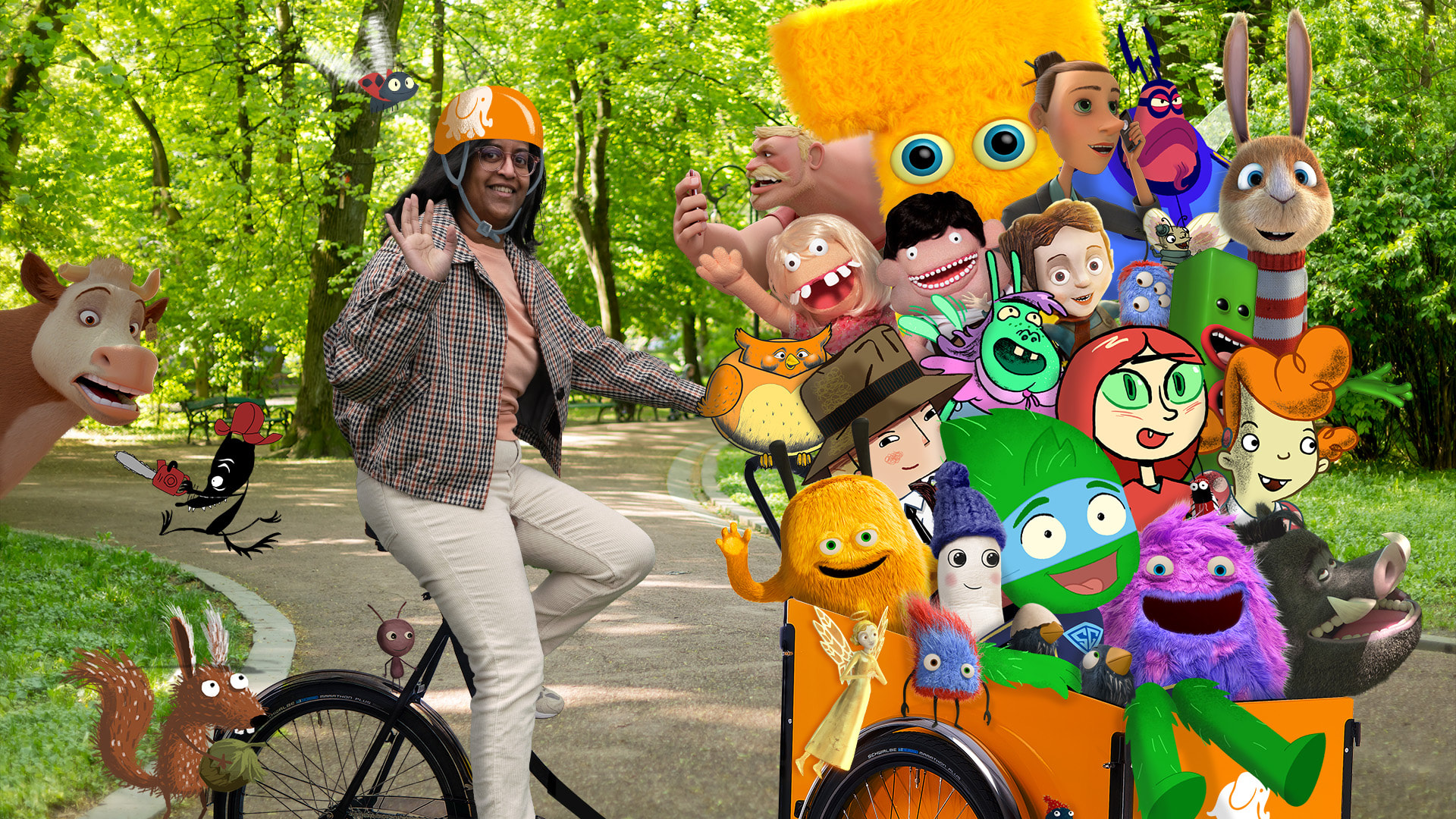 The BIG Picture:
Sarita Christensen & Copenhagen Bombay
If you've seen anything of Danish animation in recent years, or know anyone in the industry, you know about Copenhagen Bombay. Launched in 2006, Copenhagen Bombay has slowly become a Nordic media empire. Copenhagen Bombay Holding Group has seven subsidiary companies, located in Denmark, Sweden, and China. The content conglomerate includes advertising, film distribution and sales, an animation studio, and an educational content division.
Sarita Christensen decided to leave Zentropa, where she had worked for ten years, and start something new. When asked about the origins of the company and the decision to leave Zentropa, Christensen says:
"I love kid's content, and I wanted to redefine it. Looking at Lego, and Disney, and the huge range of children's role models, you start thinking about how to do it better, how it could be different, how it could be Nordic and reflect our culture, How could we make new classics? Zentropa had done that transformation for adult audiences but never had a passion for children's content. I was the only person at Zentropa with that passion and vision. I knew that if I left the very special, unique family I had at Zentropa, where I had invested ten years, then I had to build a good foundation where I could go further. I needed a larger scope. Like Zentropa, I wanted my company to create space for new Danish voices, and new Danish content and new filmmaking approaches, but within children's media."
The mission of Copenhagen Bombay, and Christensen herself, is "to stimulate the curious child to stay creative, innovative, and entrepreneurial", she says. The company believes that these are the skills that help children solve problems, work together, innovate, and overcome obstacles. In short skills necessary to make the world a better place.
Sarita Christensen: "We knew that we wanted to create amazing stories, we knew that we wanted to change children's lives through storytelling, and I always thought that inspiring entrepreneurs were part of who we were meant to be. The curious child is the most important thing we have. We can keep that as our inner child forever. There is so much that we as humans can overcome if we keep our curiosity. Without it, we're just machines".
"The vision was to stimulate children, and that means original IPs, and raising money for something no one has ever seen before. We are making a big investment in the entire Nordic animation industry because that's our mission, it's part of our DNA. We need to create IPs with a reason why."
Over the years, Copenhagen Bombay has partnered with Moonbug Entertainment, Disney Channel, Cartoon Network, Lego, Amnesty International, Lionsgate, and other global firms. Altogether, CB has more than 30 original productions and has sold content to 98 countries.
When asked about the enormous content library at CB, Christensen is quick to point out that what's most important about these films is not whether they have won awards, or even whether they have made money. Instead, the focus is on original content and developing the talent pool.
SC: "I was concerned that local animation would follow the same path as the live-action scene, where you have a Danish director who travels abroad, gets a big budget, and becomes famous, while the Danish production companies continue to struggle. When that happens, we lose something. We have to find the next generation and find a way to support this talent here so that the same thing doesn't happen in the animation industry. So we have to commit to making original IPs, and we have to continue to produce movies, and we have to let the creators tell stories that are truly their own. We need a model that gives creators an alternative, so they can choose to stay here and do their work without having to go abroad. We don't have tax incentives and some of the advantages of other countries. So to do that, we need to also create a team that can deliver. It's all our responsibility. Of course, we can't create enough projects to keep all the talent here, but developing new voices is the most exciting part of our work.
"The films that we make at Copenhagen Bombay are very hard to finance, because they are original IPs, and most of them are projects from debut directors. We also don't outsource production, and we are very selective with our co-production partners, often just partnering with our own company in Sweden. We want every director to have the freedom to develop a unique look, which demands a unique pipeline for every production. Each project has demanded so much work, in a very special way, so each one has its own story. And the uniqueness of each project's goal and challenges means that you can't use ordinary measures of success: each needs to be evaluated individually.
"It takes so long to start something original and develop new talent. Every new animation director has their strengths and weaknesses, with their own background and experience, and it can be a huge challenge for them to learn and grow. Many of them don't have experience with business meetings and seeking funding. But the basics of what is a good story, and the realities of how much we can develop and produce… we have to focus on that."
In addition to media productions and children's content, Copenhagen Bombay is also deeply committed to education and children's learning. CoboStories is a science-backed interactive play-and-learn system that incorporates digital storytelling tools with physical and social experiences, to inspire creativity and develop the skills children need to succeed in the future. Copenhagen Bombay Learning is an essential part of the company's mission and goals and the division continues to grow.
Copenhagen Bombay has more than 14 projects in production right now, and 8 new projects in development. They have no plans for slowing down.
SC: "A bigger company is better than a smaller company. When you are a bigger company, you can put the vision into position.  You can always use the company as a foundation that ensures that the vision becomes something. I mean, many people have a vision. And they may talk about it, but you never see it.
"Of course, I want to engage politically and make bigger social changes, but I can't do it without a strong company. I need to make sure that I have a strong focus on the company, and that it performs well, with good content, so that people listen to what I am trying to do. If you have a good foundation and can deliver, and you have all the skills, that gets you further.
"We do the same process as the big studios. We know how they work at Disney Pixar, and what the creators have to do, what the writers have to do, what editorial has to do. We think and work as a big studio, although we have a lot less money.  Maybe we wouldn't even make better content if we had bigger budgets, but having fewer forces you to understand every step and what needs to happen at every step. It's good to have that information, to know what the creators are made of and when they need more support. We've learned it over the years, the company and the talent learning together.
"It's much more than a movie. If you're not a real corporation, then a movie is just a project you've done. And I don't want to minimize the importance of making movies, but we have to see that it's just part of the bigger picture, part of the structure and the IPs and the future.
The company is the biggest project of them all."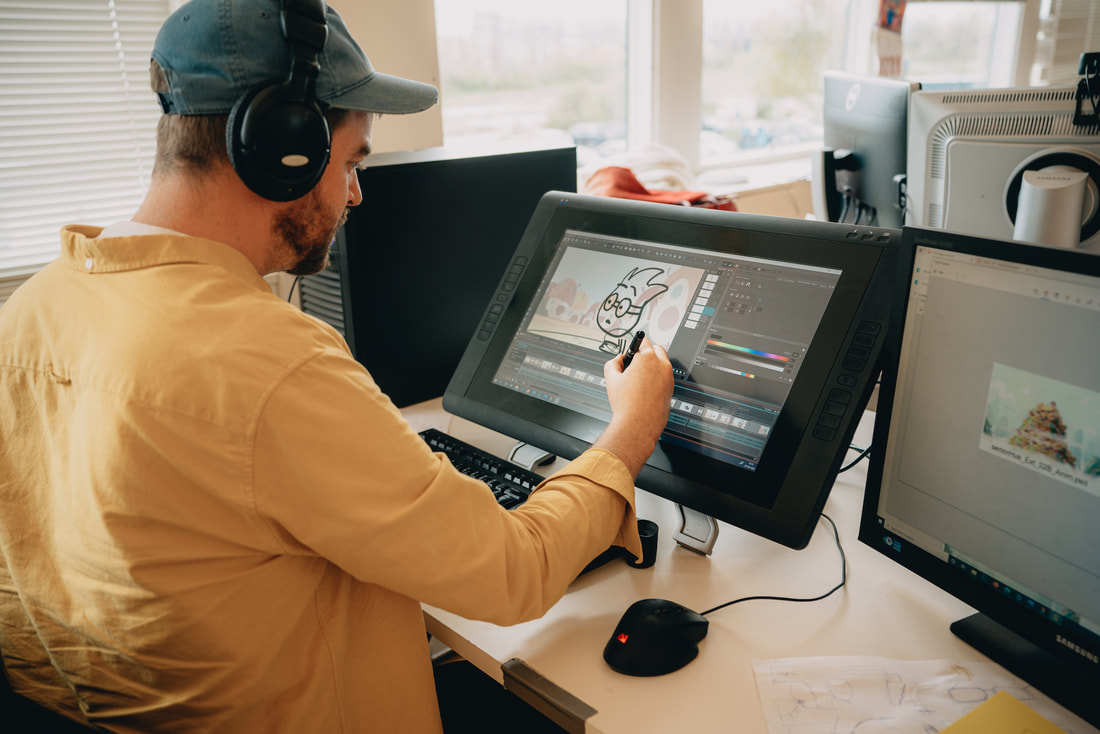 Driven by this vision, Copenhagen Bombay continues to change and grow. Sarita Christensen recently finished buying back all the investor shares, and now completely owns the company herself. When asked about future plans, she says:
"I live in a world of possibilities. I see amazing opportunities everywhere and see all these things we could do, maybe more than I ought to. I am inspired by what I see, and I believe that we need to open doors every day.
"Of course, the corporate side of me wants to close some of the doors, to make sure that decisions are smart and not impulsive. We need to get it organized and put it into a structure, to get things ready for the next step. And I know I can do this, I know I can build structures, I know I can get deals done, and it's not easy to do these uncommon deals with original projects.
"However much we grow and expand, the idea is not to suddenly end up in the oil industry. We need to stay tuned to our goal and stay within the media conceptual framework. We need to make sure that we can get the attention, and that we can execute our learning concept methods. We need to proceed step by step, to accomplish difficult things.
"I know trying to change the world is a big thing and a big responsibility. But isn't that the minimum we can do? I believe that because you always end up with less. When you're making a film, you end up with a percentage of the original vision, so you may end up peeling off the layers of markup and discover you've only accomplished 10% of your goal. That's not enough. Nothing changes. So you have to make changing the world the minimum. I truly believe that."
Written by Rebekah Villon for WeAnimate Magazine.
Images and artwork courtesy of Copenhagen Bombay. ©2021, all rights reserved
Gallery: Sprinter Galore – the animated series
©CopenhagenBombay | Sprinter Galore

WeAnimate Magazine is dedicated to all the people who animate and make things, lines, and ideas come to life.
WeAnimate ApS is founded and owned by The Danish Animation Society (ANIS) www.anis.nu
Tell us what you think? Tell us at hello@weanimate.dk | #weanimate | our Privacy Policy