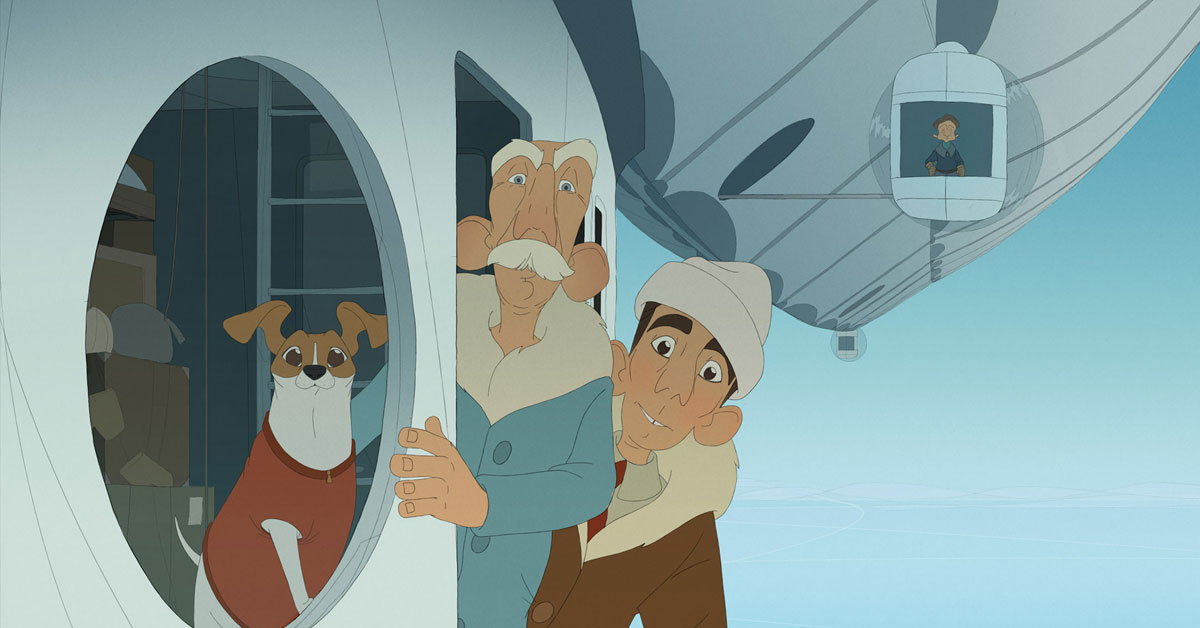 This fall, Norway's prestigious Mikrofilm launches their most ambitious film to date. Titina is an epic animated adventure, seen through the eyes of a small dog. It sheds new light on an often overlooked aspect of history, with a complex, dimensional story that offers something for all audiences.
Titina revisits a gripping time in history, when the world was riveted to tales of polar exploration. Norwegian explorer Roald Amundsen was known around the world, famous for being the first person to navigate the Northwest Passage, and the first to reach the South Pole. When he joined the race for the North Pole, Amundsen planned an airship expedition, and partnered with Italian aviator and airship designer Umberto Nobile. Nobile insisted that his pet dog Titina accompany the explorers on a dangerous mission into the unknown. This film tells that tale.
Award-winning director Kajsa Næss, like all Norwegians, was familiar with the legendary Amundsen and his accomplishments. But when she stumbled across the story of this particular airship expedition, she was surprised. Not only was she unfamiliar with this aspect of Amundsen's adventures, but the presence of a small dog on the expedition was striking. She says:
I came across this particular story by accident. I was surprised that I hadn't already heard of it, because there was a lot of attention at the time, and the airship makes it such a spectacle. It was the biggest media event of the 1920s. But it faded into history over time, and Norwegians today don't know how Amundsen died, and don't know that he disappeared searching for Umberto Nobile. So even though he himself is an icon, this part of his life is less familiar.
 The presence of Titina is another thing that drew me to this story. As Norwegians, we all know that if you bring dogs to the polar region, they have to work, or you should be able to eat them.
The Arctic is no place for little lapdogs. Why would you bring a small dog to such a place? It's very very strange. So for me it was something that made this story so interesting: why did they do that? And how did it actually work to have a little dog up in an airship?
I was also charmed by the airship itself. It's so large, and so fragile, and so strange. The mental image of it against the polar landscape worked so well together, along with this little dog.
With the framework of the story in mind, Næss went to award-winning screenwriter Per Schreiner, who suggested making a feature. For Næss, it was important that the film focus on the characters and the emotion, building drama in the interpersonal relationships, rather than telling the standard heroic tale of men conquering nature. Viewing events from Titina's perspective enabled a new way to relate to the story, making it both more complex, and more accessible. Næss says:
We have a very classic way of telling these kinds of stories in film, with heroic men doing challenging things, but I didn't want to tell that kind of story. For me, it was more interesting that they made strange choices, and had complex relationships. For example, they get more interested in arguing about who has the biggest flag, than in actually looking for the North Pole.
It's a film about small humans in a big landscape. They quarreled, they were stubborn, they were selfish. They had basic human feelings, which is where we get the drama from for this film.
Using Titina as an observer allows the audience to see these choices differently. Titina actually experiences the nature and landscape, while the men don't pay attention, because they are too busy competing with each other. She has her own adventure in parallel with theirs.
Producer Tonje Skar Reiersen notes that, as the film developed into a feature, it gained more layers and nuance. It shifted from being an ironic story into something that was warmer, with more ideas to reflect upon later. She says:
Titina communicates on different levels, offering something to viewers of all ages and vantage points. While the story is charming and appealing to children, it also includes timeless themes relating to power, friendship, betrayal, disgrace, sacrifice, and redemption, paired with gorgeous visuals and meticulous craftsmanship. It's an incredible accomplishment.
Orders of Magnitude
Titina is the second feature film for Mikrofilm, after 2020's The Ape Star. It is the first feature for Næss, and it's an incredibly ambitious project. Making a film of this scale was never in the plan, but it grew in scope during the development process. Because the film kept getting such overwhelming positive feedback and support during development, Mikrofilm's ambitions grew along with it. Reiersen says:
We really didn't know what we were getting into, so it was impossible to be "ready" for it. It just kept getting bigger and bigger over our very long development phase.
In the beginning, we never dreamed we would be making an €8 million film. In Europe, that's an average budget for an ambitious animated film, but in Norway that's huge. It's borderline madness.
Næss adds:
It kept growing in scale because I always wanted it to be an ambitious, classically animated 2D film. At Mikrofilm, we like to focus on the story, and not do fancy elaborate stuff with the animation. We are very different in that way. It's very important to me that we have emotion, not just movement, in animation. We thought that this leaner, simplified  approach to character animation might make the film cheaper, but it didn't. [laughs]
The Art and Animation of Titina
Titina was produced in partnership with Belgium's Vivi Film, building on the relationships established during their co-production of Hanne Berkaak's short film Frydenlund Hair Parlour. During production, despite Covid, Næss moved to Belgium so she could work directly with the production teams in Brussels and Gent. She had a very specific animation style in mind, inspired by the films of Jacques Tati and Wes Anderson. She points out:
A lot of classical 2D animators are trained in a more flamboyant style, with lots of movement in every frame. They've learned all kinds of rules about easing in and out, and secondary action, and they want to use all these techniques. It can be a challenge to ask them to adapt to a more contained style. We were asking them to be very restrained, with just a slight movement of the hand, or a turn of the head, and for some animators it was quite difficult. 
Naturally there are some characters who are more cartoony, and have their own movement styles. Mussolini, for example, is much more exaggerated in his expressions, so for the animators who are used to that kind of motion, there were scenes where they could really go all in and have fun with it. It actually works quite well with the more contained animation of the main characters, highlighting the differences between them, and letting the audience consider what those differences might mean.
Because I was on site, I could work very closely with Marie-Laure Guisset, the animation director, who really understood this approach, and did a great job casting animators. She hired quite a few young animators, who could be shaped into this particular style, and some of them really brought a lot of emotion to every shot because of this restrained approach. Also, because I was there, I could communicate directly with the animators, and they could bring their own ideas to the work.
When you are working with really good animators who have a lot of experience and ideas, it's important to be open to that, and see how it can be used. It helps them feel a sense of ownership over the production, rather than just working for someone. This is incredibly important for creative people.
And as a director, this type of collaboration gives you a lot of free gifts: you have access to these extra ideas that you wouldn't have gotten otherwise.  
Reiersen adds:
Of course most people will probably watch the film at home, but if you see Titina in theaters, the more subtle, elegant details will be more apparent. These small character actions, or decisions about exactly where to cut a shot, are unusual in an animated feature, and create a really powerful experience in a theater. It adds more layers to a film, where adults might have more understanding than kids of what's happening emotionally. Of course, kids are much smarter than we give them credit for, but it makes a story that is very easy to follow on the surface, and is more complex on another layer, with all these little nuances.
Titina's characters were designed by illustrator Siri Dokken, based on historical reference material. It was important that Titina remain a dog, and that she not be anthropomorphized into a cartoon character. After character designs were completed, it took nearly three years for the team to find an art director who was the right fit. Næss is passionate about the classic 2D animation look, with thin cell lines and simple designs, without a lot of detail in the backgrounds. She wanted to work with color rather than shadow. When they finally connected with Emma McCann, it was a match made in heaven. McCann's use of color and light merges realism and classic animation motifs into a strikingly beautiful, deeply Nordic aesthetic for the film.
Final Stages of Production
Titina is currently in comp and sound, with McCann guiding compositing and color correction. The film is scheduled to premiere in just a few months. Reiersen says:
"Titina is a giant leap for the entire team at Mikrofilm. We could not have done it without backing from our executive producers Kristine Knudsen and Axel Helgeland, nor without Viviane Vanfleteren and Vivi FIlm, and the warm enthusiasm from all our supporters, especially the Norwegian Film Institute. But first and foremost, Titina is the triumph of director Kajsa Næss. While every aspect of production has been a team effort, Titina is truly an auteur film."
See Titina in European theaters in the fall of 2022, and learn more at http://www.mikrofilm.no/
Credits
Text: Rebekah Villon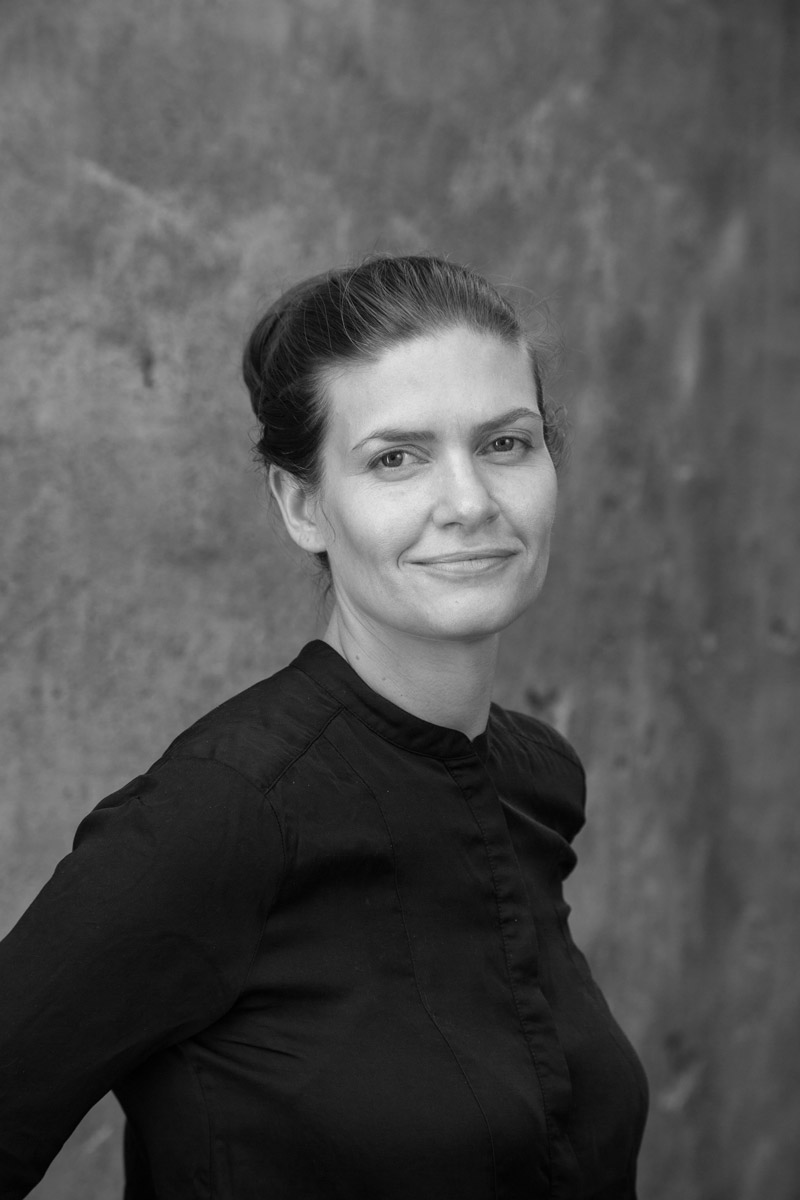 Producer
Tonje Skar Reiersen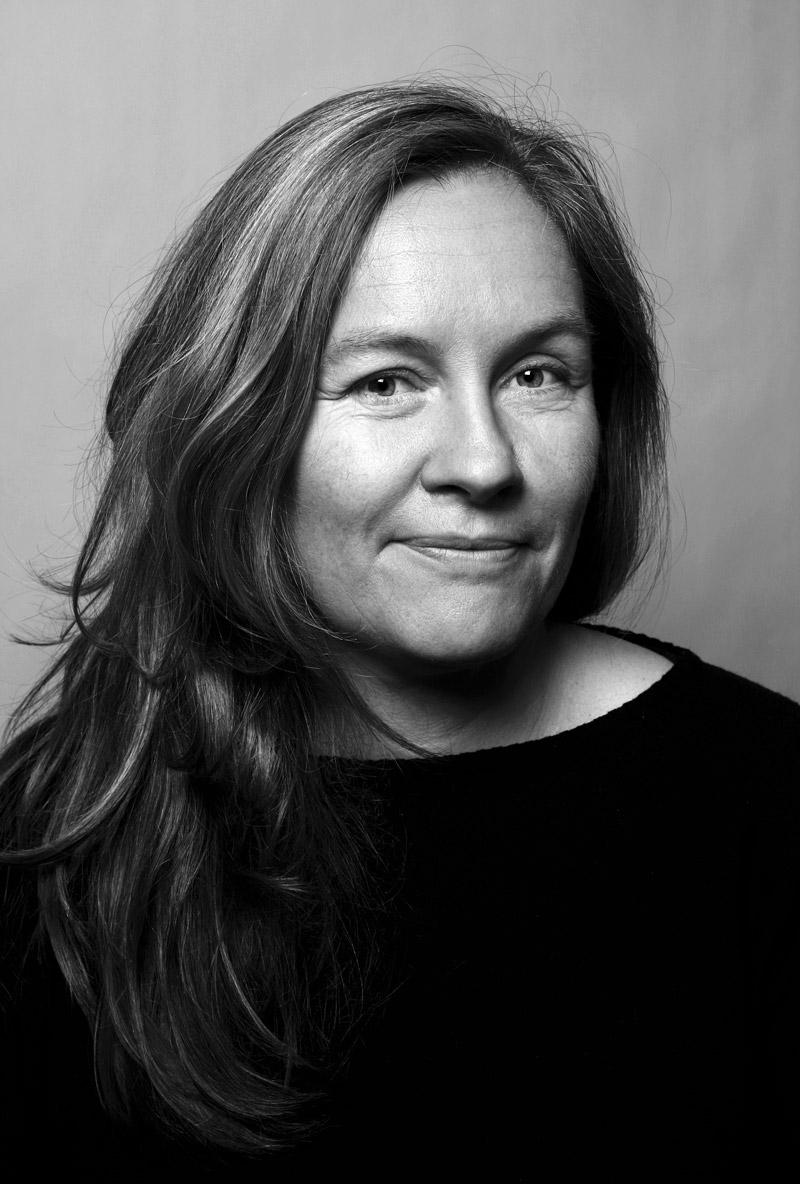 WeAnimate Magazine is dedicated to all the people who animate and make things, lines, and ideas come to life.
WeAnimate ApS is founded and owned by The Danish Animation Society (ANIS) www.anis.nu
Tell us what you think? Tell us at hello@weanimate.dk | #weanimate | our Privacy Policy