Dauntless and Delightful:
Mette Tange's Secrets of Success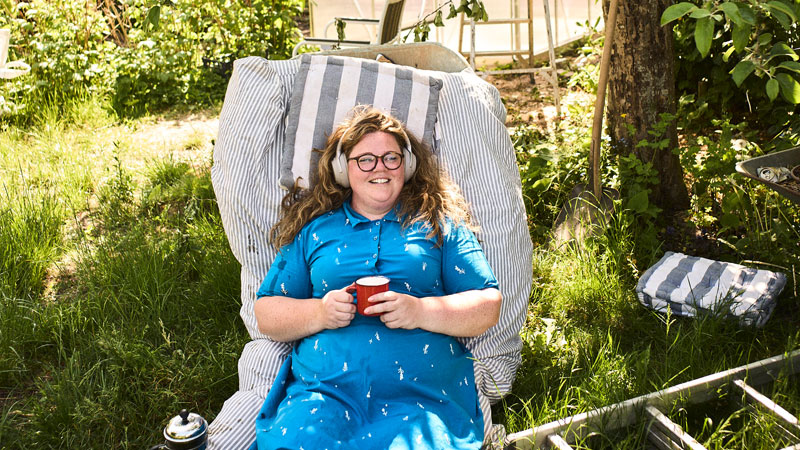 Dauntless and Delightful:
Mette Tange's Secrets of Success
Mette Tange laughs easily and often. She describes every single experience in her storied career as "amazing".
Her sheer love of animation and enthusiasm for every aspect of it has made her fearless, embracing every opportunity with cheerful optimism. This engaging personality, backed by hard-won expertise, has taken her around the world, and most recently she has soared into cinemas as director of Richard the Stork and the Mystery of the Great Jewel.
WA: What made you choose to become an animator?
MT: I think it all started with The Lion King. I saw it in the cinema as a child and I was a lion for months. I wanted to be Simba so bad. I'm a bit of a dreamy person, so I didn't really understand that the world of the movie didn't exist, and I wanted to be part of it. Nearly every year after that we went to the cinema to see the next Disney film for my birthday, and I loved every one.
At the end of high school, kids go to an education consultant to discuss what they want to do with their lives. I had no idea what I wanted to do. Outside, in the waiting area, there was a brochure for The Animation Workshop that said something about how you could work in drawing… I didn't know anything about it, but I was like oh my god this is exactly what I want! So I went in to the consultant, and she said "No, it's impossible, they only take 10 students a year and you have to be really good at drawing." And I didn't draw at all.
So I signed up for journalism school, but took a drawing course in the meantime. In the summer, there are courses that are a week long or so, to go out to the countryside and learn to draw. Next to the place where the course was, a guy named Uffe Danielsen had a little animation studio. I went by and said hello, and was so fascinated with what he was doing that he let me animate a little bit. I made a little duck that played with a YoYo and it was the most fantastic thing.
In animation, you can become anything. You can be a bird, you can be a tiger, you can be a ten foot tall monster, or a tiny little fish. You can create your own little world and live inside it. You forget all the boring stuff of ordinary life… you can just leave it behind.
During that drawing class, I also learned more about The Animation Workshop. It cost a lot of money back then, I don't remember how much, but it was absolutely impossible to pay. But there was a media school in Viborg where you could take drawing lessons, and also learn some of the software. So I dropped everything and came home to my mom and dad and said "This is what I want, this is what I want!"
So when I was 18 I went to the media school in Viborg and learned how to draw. Based on that, I got into The Animation Workshop, and it just became my whole world. I loved it so much. I already knew that my goal was to work on a big movie, to work on a feature film. I wanted my pictures to go into a cinema so I could give someone else the feelings I had when I saw Simba in The Lion King.
WA: After school, how did you start your career?
MT: I wanted to go to the big studios, but I didn't have any work experience. So I got a job at a small studio in the south of France called TeamTO. It was in a small town, and the studio had just opened, so everyone had come from somewhere else, and we were all mega-nerds.
I mean, we were so, so nerdy. We would challenge each other, like "Who can do a head turn with the fewest frames and still make it look good?" At that time, there was this 11 Second Club online, where you could make an animation and send it in and people would rate it. We would all contribute something like 2 euros, we didn't have a lot of money, but whoever got the most votes that month would win the money. We pushed each other a lot.  
In retrospect, I think that was really helpful. We were treated like employees instead of interns, and we formed a great community. There were about ten of us, and they became my best friends, and some of them are still my best friends to this day.
I learned a lot in that studio, and it was super cool. But after a couple of years I started to feel like I had done enough walk cycles and head turns, and I wanted to work with more purpose. And I wanted to do cinema movies; I just wanted to be part of it. So one evening I got a big bottle of wine and put together my showreel and my CV, and then I sent it to every single studio that made feature films. And I didn't get anything back at all. That's just how it goes sometimes.
But a friend in Denmark was doing a short film, and I thought perhaps a change of environment would inspire me more. So I went and worked on her film, and then I did the same thing: bottle of wine, made a showreel, and I just applied everywhere.
I heard back from a studio called Kandor Graphics in Spain. So I went to Granada and worked on my first feature film: Justin and the Knights of Valour. I met a lot of really good people there, and they were also super-nerds. Everyone I worked with there has gone on to other big studios, so my network really expanded. The group of people you meet at the studios is like a little family that just goes on, moving from place to place and project to project.
The thing is that I never really planned anything. I just took advantage of every opportunity, because I wanted to do it so much. My willingness to go anywhere and do anything helped me create a network, and the network you create is everything.
After Spain I did the same thing: bottle of wine, new showreel, sent it out to everybody. Okay, I don't really drink that much wine, but making a showreel is the most difficult part of the whole thing.
I got a response from Sony. They were going to do Cloudy with a Chance of Meatballs 2, and it was a sequel to one of my favorite movies. I am really into that cartoonish style with lots of outrageous animation, but still with a heart. I had an interview with them, and I was so excited and nervous that I wrote a whole little book of answers to all the theoretical questions they might ask. Then the only thing they asked me was "Do you like pie or do you like cake?" I was shuffling through all my papers, looking for an answer, oh god! I didn't prepare for that question! So I squeaked out, "I am mostly into cake." They said, "Typical European!". So then I asked them, "Which would you prefer: two-meter-long arms, or two-meter-long legs?" We just started bouncing off each other like that, and the chemistry was really good, and I got that job, which was amazing!
So I went to Vancouver to work on Cloudy 2. A lot of people who had worked at that studio in Spain had gone there as well, so I already knew a lot of people. It was the greatest experience ever: it was completely crazy, it was so much fun.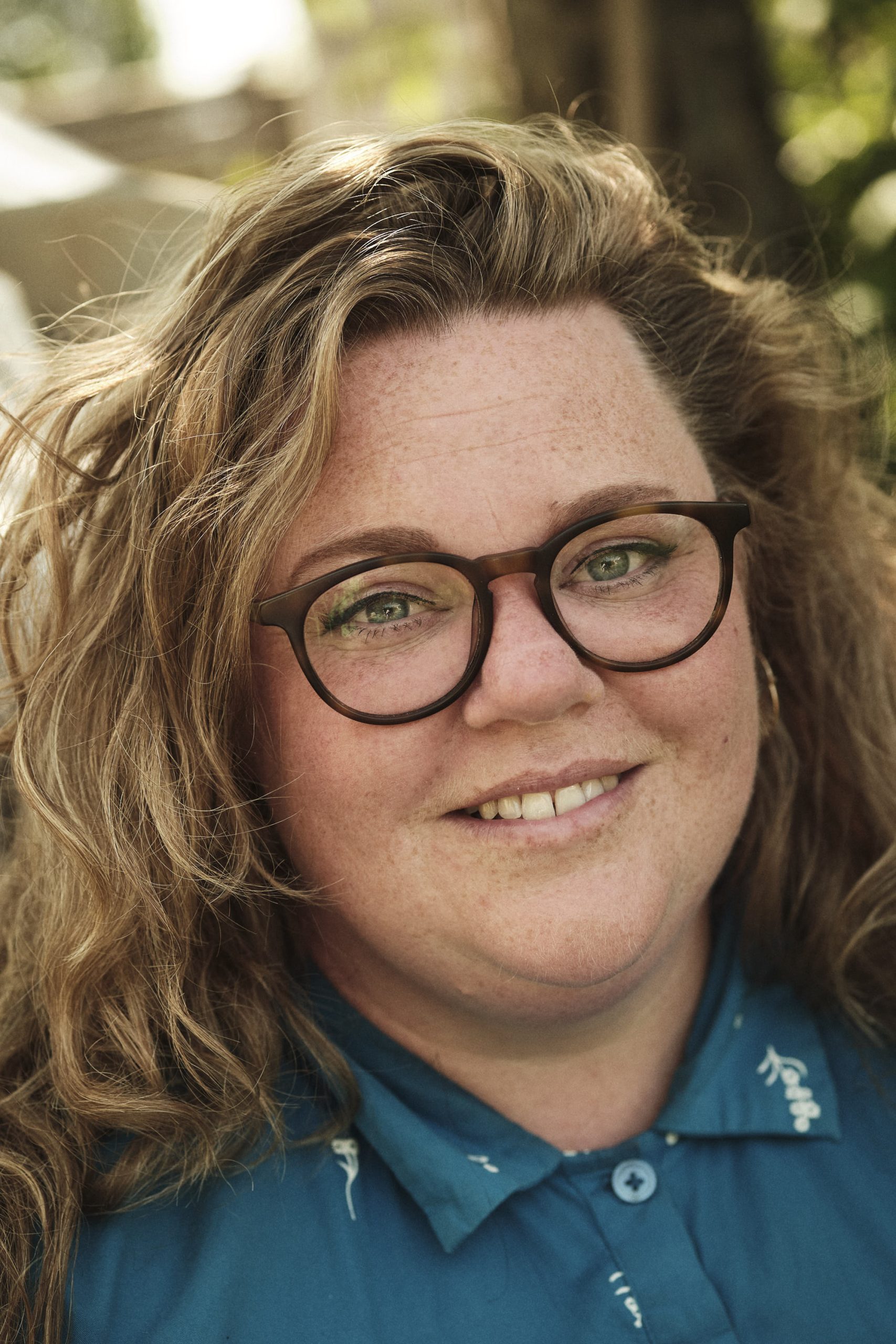 I think that starting my career in TV was a huge plus for me. In a TV series, you go through the basic actions of animation over and over, and you have to do it fast. You make a thousand walk cycles, you make a thousand head turns, you make a thousand jumps, runs, all of it… so when you finally sit down at a bigger studio, you have the fundamentals down. You can get the basic physical body movements out of the way quickly, and have more time to focus on the acting. It's best to have those fundamentals nailed completely down, and TV did that for me.
Then I had a friend at Sony who was going to go to Illumination Mac Guff in Paris after Cloudy 2, but they didn't realize that he was from Australia, and they were only hiring people who can work in the EU. When they realized that he couldn't go there, they asked if he knew anyone, and I pointed to myself, a European, standing right there. Because of him, I got the job. I was supposed to work there for six months on Minions, but they had a lot of overlapping movies lined up in production, so I ended up staying there for three years. After Minions I worked on Sing, where I was lucky to get on the preproduction team developing animation for the character Eddy. That was a really fun new challenge.
WA: So what took you back to Denmark?
MT: I was working on Captain Underpants at Mikros Image, and my mom died. I was in Paris, and of course it completely destroyed me. I was completely… my brain went a bit nuts, I think. I didn't understand why I was sitting there, what I was doing. She had wanted me to come home; I had been gone for ten years, and I didn't even realize it. I had just been going from one thing to the next all that time. So now my dad was alone, and I wanted to be closer to him and closer to my family.
So I went back to Denmark. And I thought, well, now my career is over. I bought a little tiny tiny house in the countryside, and I started to knit. I thought maybe I would knit hats and scarves and go to the market, and that would pay for the house because I didn't have any money left.
I think the rumor might have gone around that I was just sitting and knitting. I started getting these freelance gigs, especially from the US, through a good friend Jais Bredsted who had recommended me. I started working remotely on VR films with Google Spotlight, working with directors like Jan Pinkava, Mark Oftedal, and John Kahrs. These were the kinds of directors I had always wanted to work with, and these opportunities happened just when I thought my career was over.
Then I had always loved the work at Tumblehead. I had met Peter and Magnus at school, and loved their style and way of doing things, and also really liked them as people. They had a project that looked so fun, and I really wanted to do it. So I jumped in with them, and we connected really well. We just loved each others' work, each others' way of thinking, and all the craziness. And then they asked me if I wanted to become a partner in the studio, and I was just like Yes, yes, yes! We can do all this fun stuff together!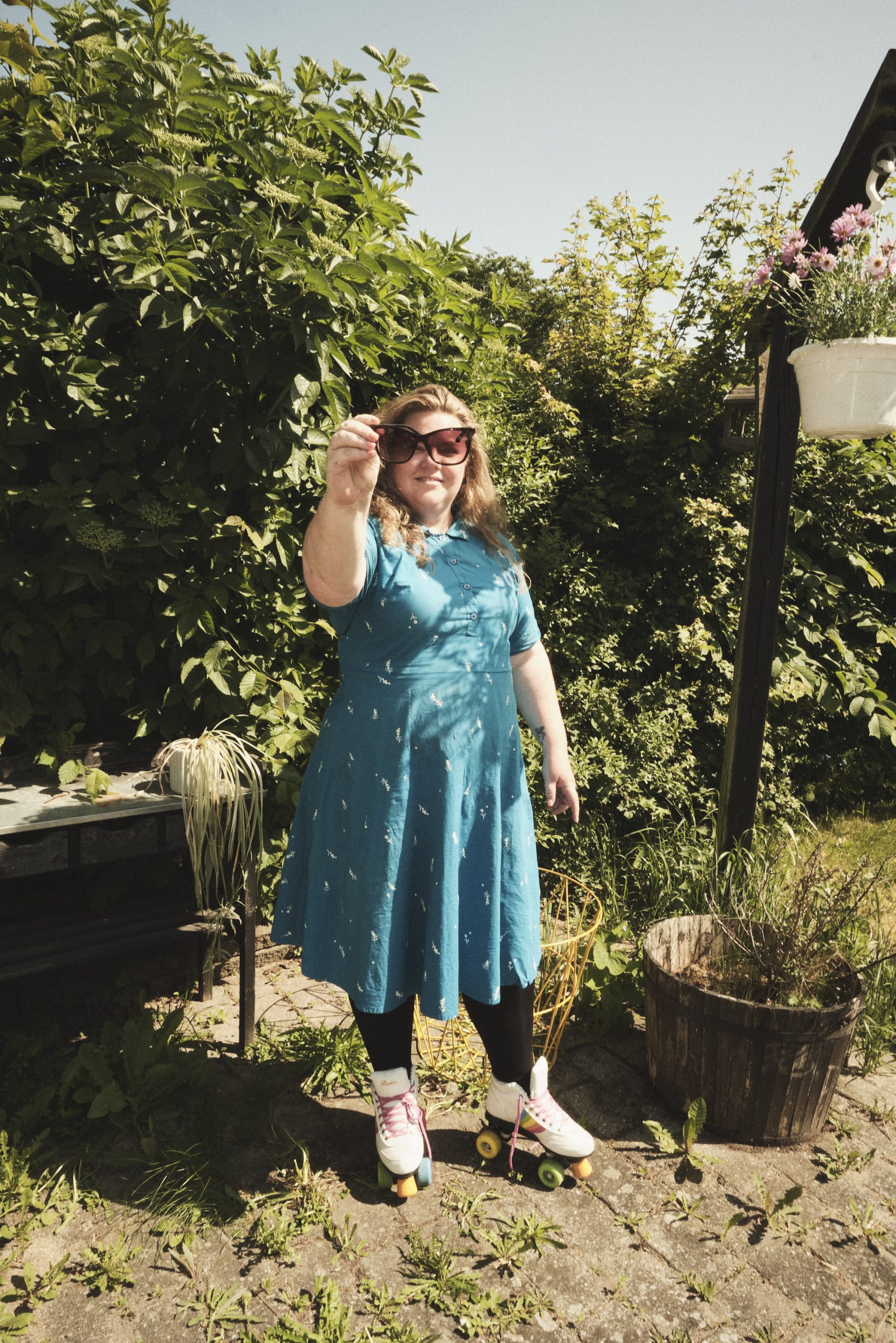 I don't think I have a sense that I can't do things, I don't think I have an inner critical voice. I think I just keep moving forward and things keep happening. I think it all just happens because I truly love animation.
At Tumblehead we made Tales From The Multiverse, working almost entirely with online animators, and there I got my first real experience of being a leader. We were such a small team, and we all did everything, so I got a lot of exposure to all the aspects of production. I was controlling the whole animation and the planning, and grew a lot as a leader.
Also at Tumblehead, I wrote a treatment for a feature film called Nordic Ghost Hunters, and we went to Cartoon Movie to pitch it. Equipped with a stopwatch, I rehearsed like crazy with the great producer Simon Thomas in a hotel lobby.  We thought that only one person could go on stage, and I was the chosen one. I had never done it before, there were 500 people in the room, I was alone, and I went out there to pitch. Fortunately, it went really well and we got many nice responses. I heard afterward that as a result of seeing me do that pitch, more people started to notice me as a director. My name started popping up at conferences I wasn't even at, which is absolutely amazing!
WA: How did you start on Richard the Stork and the Mystery of the Great Jewel?
MT: I was contacted by the producer Kristine Knudsen who talked about Richard the Stork and said she was planning to do a sequel. I hadn't seen the film at that point, but after watching it I fell in love with the characters and their personalities. I wanted to explore them further and take them on a new adventure, and I was so lucky that she allowed me to do exactly that.
To be honest, when I first took the job I thought, well, how hard can it be? [laughs] It can be really hard! There is so much more to directing a feature film than a short film. Luckily I had the support of co-director Benjamin Quabeck who had feature experience in live-action. I also had great support throughout from line producer Sandra Salvador Perez and the fabulous and always happy production manager Antje Ehlert. Without this incredible team, the ice would have been a lot thinner. 
Also, back when I was in my oh god my mom died what am I going to do? stage, The Animation Workshop contacted me and asked me if I wanted to come and teach. I taught some professional masterclasses there, as well as some classes for the bachelor's degree course. I found it inspiring to see how the students would learn and their understanding grow. It was so rewarding that some of my "blah blah blah" could actually help people.
I took that teaching experience into directing Richard the Stork and the Mystery of the Great Jewel. I wanted people to get better and grow while working on the film. So I arranged some masterclasses from some of the people I had met during my travels. For example, I knew Brendan Body from Sony, who is an expert at birds. He made a fantastic lecture for the animators on how to animate birds. We also had Bernard Lizon from Pixar do a brilliant lecture on Layout. I have always loved those kinds of inspiring treats when working on films, so I wanted to do the same for the team.
My work as an animator has definitely shaped how I work as a director. I have worked with so many different people, and been able to figure out what I like and what I don't like. I have tried to keep all the good things I have seen along the way, but I also have to try out new things and find my own way. I have to find a good balance between cheering and pushing.
I recently went to a premiere of the film in Halle in Germany, and there was an animator who said, "Oh man, it was so so tough to work on this film, but I've never done anything better." And I was like oh my god that's exactly how it should feel! That was the best feedback ever!
WA: What's next for you?
MT: It's such a weird feeling. I had been working day and night and weekends for three years on Richard the Stork 2. I just laid around for a month afterward staring at the ceiling. You live in this world, and you know the characters so well that they are like your friends, and it all actually does kind of come to exist. Seeing it all come to life was the most amazing feeling. And of course I've watched it a million times, I know every sequence, I know everything about every shot, I know exactly when every eye should blink. But you are so connected with it, then suddenly it's not there anymore… it was strange. You just have to hope that people like it, and that they see the world of the film like I did. 
Ultimately it all made me so hungry, and I want to do it again. My brain is exploding with ideas. I am writing and developing some things, and meeting with people, but since making animated films is like working for the FBI, I can't talk about it. There is more to come, and it's going to be absolutely amazing!
Richard the Stork and the Mystery of the Great Jewel has been picked up for distribution throughout Europe and Asia, with further global sales expected. Its combined German, Austrian, and Swiss box office admissions have already nearly doubled those of the first film. Attendees at this year's Annecy Animation Festival can see the film on Wednesday, 14 June from 20:00 at Le Pâquier outside Bonlieu.

WeAnimate Magazine is dedicated to all the people who animate and make things, lines, and ideas come to life.
WeAnimate ApS is founded and owned by The Danish Animation Society (ANIS) www.anis.nu
Tell us what you think? Tell us at hello@weanimate.dk | #weanimate | our Privacy Policy